5 Tile trends seen at Coverings 2018
5 Tile trends seen at Coverings 2018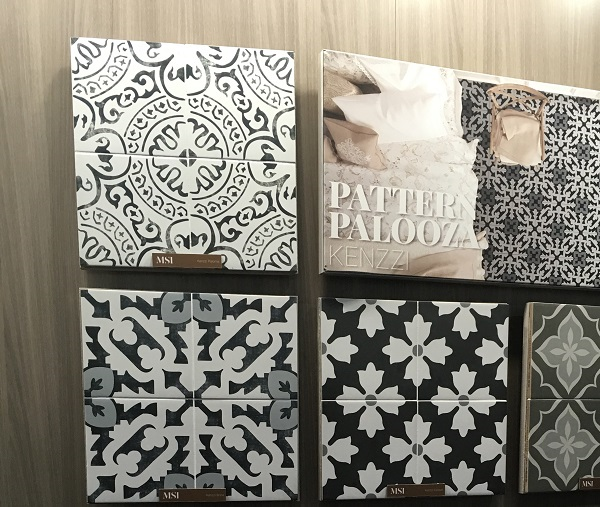 Textures
One of the biggest trend at Coverings 2018 was different tile textures. Several tile booths featured products with bold of textures, visitors could reach out and touch the tile itself to fully experience the 3-D surface.
Black & White
Black and white was all over! These classic designs give a great Retro feel. This timeless duo came back strong with a classic and elegant look.
Sustainability
Sustainability was the main focus at Fiandre's booth this year. The company commented that the booth was used as a way to, "show how nature can be exquisitely recreated yet respected in a series of different eco-friendly room settings." The booth used its newest wood look tile products for its sustainable booth design. 
Gold
What is more luxurious than gold? Gold hues and accents stole the show!  Subtle gold accents add a hint of glamorous shine and color to the already stunning tile. 
Concrete Looks
Realistic concrete visuals were popping up everywhere on the Coverings show floor. These beautiful designs create functional art.  
https://floorlife.com/search?q=tile