DIY Travertine Paver
DIY Travertine Paver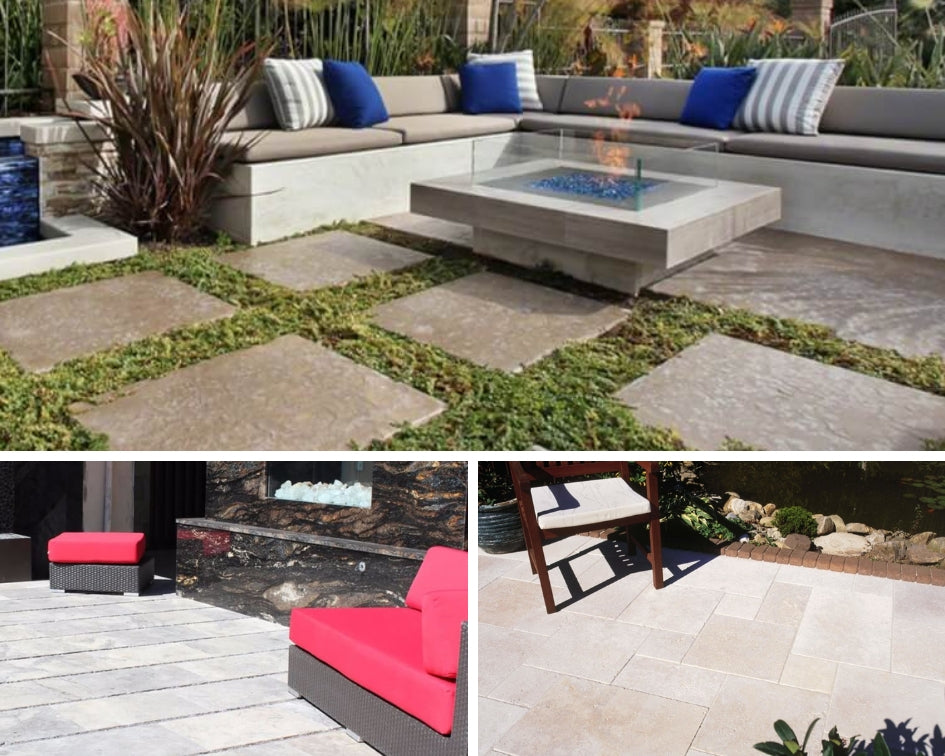 If you are looking to update your back yard, adding travertine pavers is an affordable way to do so.
1 Plan
Choose the pavers you want and the design you want to do. Make sure you have enough to complete the project. Mark the layout of your patio or walkway.
2 Prepare the Foundation
Dig up the area. The depth will depend on the thickness of the pavers. Lay landscape fabric to help block weeds from popping up in-between the pavers.
3 Install the Base
A gravel paver base will provide the support needed for both patio and walkways. Wet the area and tamp it down until the layer is compacted. Make sure you level the surface before you install the pavers.
4 Install the Pavers
For a patio start laying the pavers from the corner and continue working toward the middle.
For a walkway lay the pavers on the outer borders and continue filling in the rest. For both projects, make sure to install edging along the perimeter every 12 inches.
5 Add Jointing Sand
Use a push broom to add paver jointing sand over the area. Let sure for about 24 hours.
6 Finalize finishing Touches  
Add your own personal touches of décor.